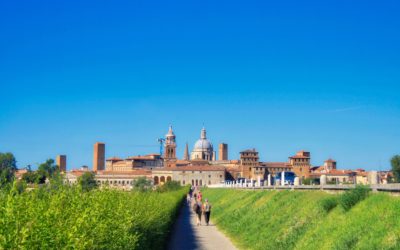 "Somewhere, in that totality known as the universe, is a galaxy called the Milky Way. Tucked into the corner of that galaxy is a planet named Earth. On that planet is a city called Mantua. Go straight ahead, past the fountain, turn right, then left, and right again. You'll find yourself walking along the water, listening, as a man sings of his beloved's unfaithful heart. And even the fish begin to weep. Quando La Donna è Mobile". — The Doctor (ST:VOY).
read more

All pictures and images on this site (except where explicitly stated) are ©2023 Stefano Guidetti.
Some content taken from Wikipedia (see attribution at the bottom of the post/page).
Some graphics for the home page and pages header taken from Pixabay.
If you would like to reuse any of my pictures, please contact me at info@sguidetti.net
On this site we do not use profiling cookies or third parties cookies.
We do, however, use technical cookies functional to to the fruition of this site.